4-Soft welcomes Aleš Štular as a Board member and advisor.
December 13, 2022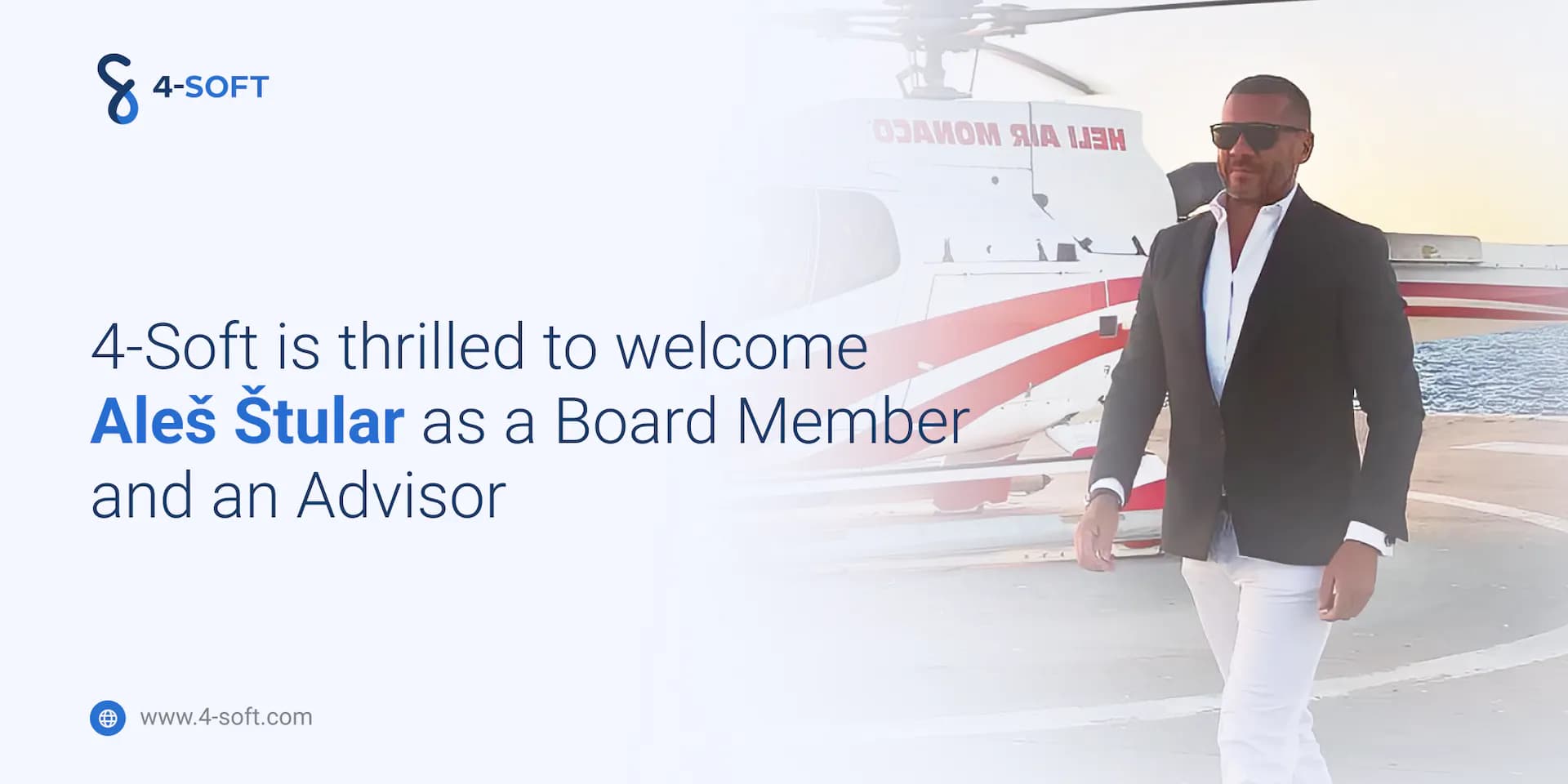 4-Soft is happy to announce Aleš Štular as our newest board member and advisor; Aleš has vast experience managing multiple ventures ranging from hotels, IT innovations, and cosmetics.
"We've been in discussion with Aleš for more than a year, and to see it finally happen after the tense negotiations is a big step forwards for the team. I'm delighted to see such a prominent businessman taking a role in our company, and I look forward to the results this partnership will bring.", added Nejc Paradiž, CEO of 4-Soft.
Aleš Štular added, "I'm happy to join 4-Soft as they have shown the immense ability to overcome any given problems; Over the past year, I got to know the team, and I believe in our joint vision of 4-Soft. I'm looking forward to the fruitful partnership".
4-Soft would once again like to welcome Mr. Aleš Štular to our company.