4-Soft strengthens the core team with Boris Koprivnikar
June 25, 2022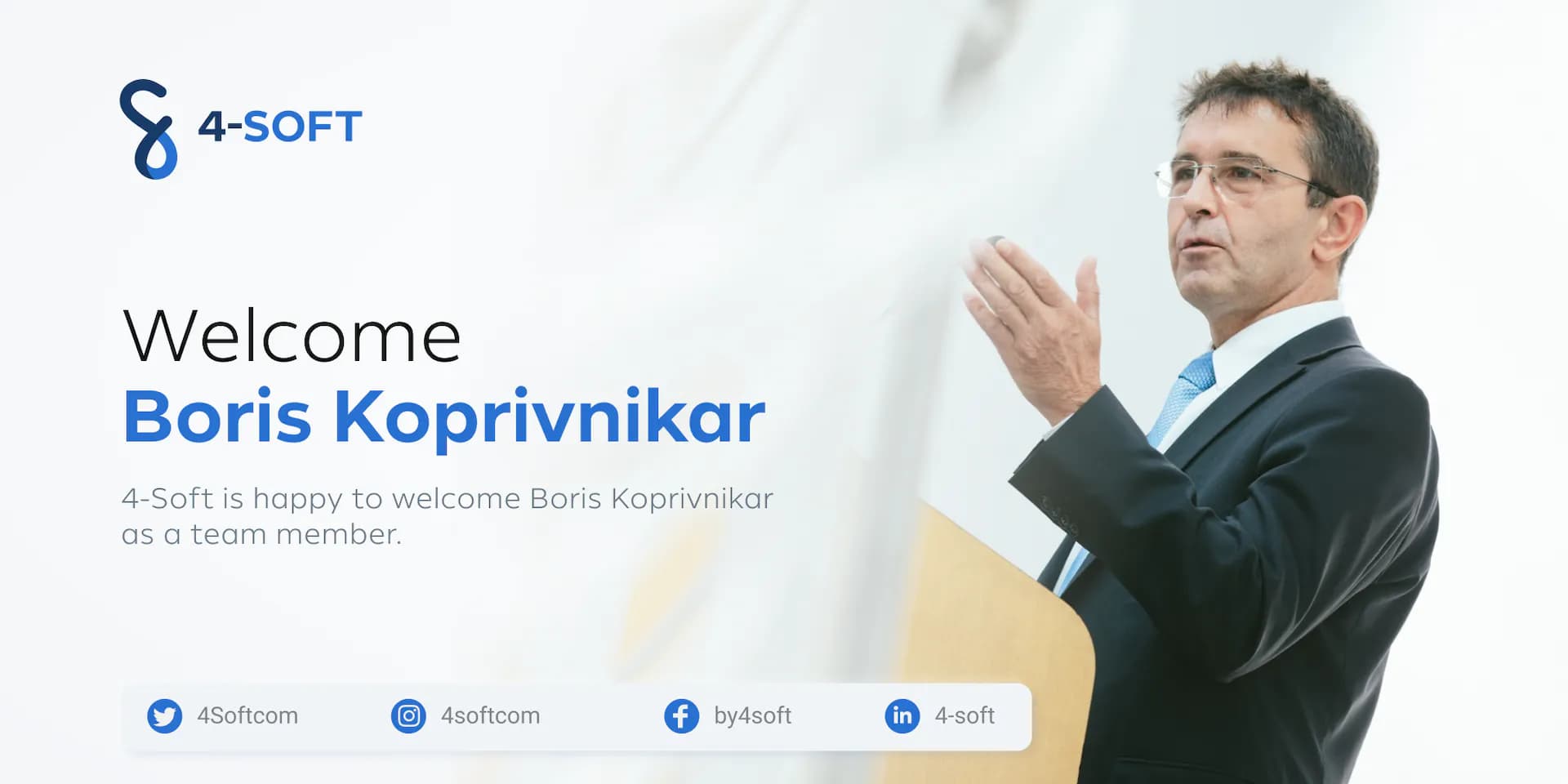 4-Soft is happy to announce that Boris Koprivnikar decided to move from an advisory role at the company to a core team member.
Mr. Koprivnikar, whose vast experience in management, leadership and Government will significantly improve the positioning of 4-Soft to be firmly among the most perspective start-up currently active on the market.
"It has always been a great pleasure to support young, professional teams full of energy. However, in my short cooperation with 4-Soft and better understanding of their solution, I also perceived an enormous potential to grow into one of the key players in the market. A broader understanding of technological development, the economic situation and, last but not least, the turbulent political and international relations also boost the challenges of communication security, where we really need breakthrough solutions. 4-Soft has a sophisticated, innovative, and universal solution, so I am only grateful for the opportunity to co-shape the growth of this perspective company." said Mr. Koprivnikar.
"I'm thrilled that Mr. Koprivnikar has decided to dedicate his valuable time to us; His experience as Former Deputy Prime Minister, Minister of Public Administration, Governmental CDO, and Chairman of the Board brings the incredible scope of both knowledge and connections to 4-Soft.
This decision also underlines the potential that 4-Soft has and the pending impact on the market we desire.
I want to thank Mr. Koprivnikar for the important work that has already been done, and I look forward to our extended cooperation next." Added Nejc Paradiž, 4-Soft CEO.
The team has already held meetings with mutual cooperation and is looking forward to more in the near future.