4-Soft Welcomes Professor Chae Ho Lim as Cybersecurity Advisor
July 30, 2023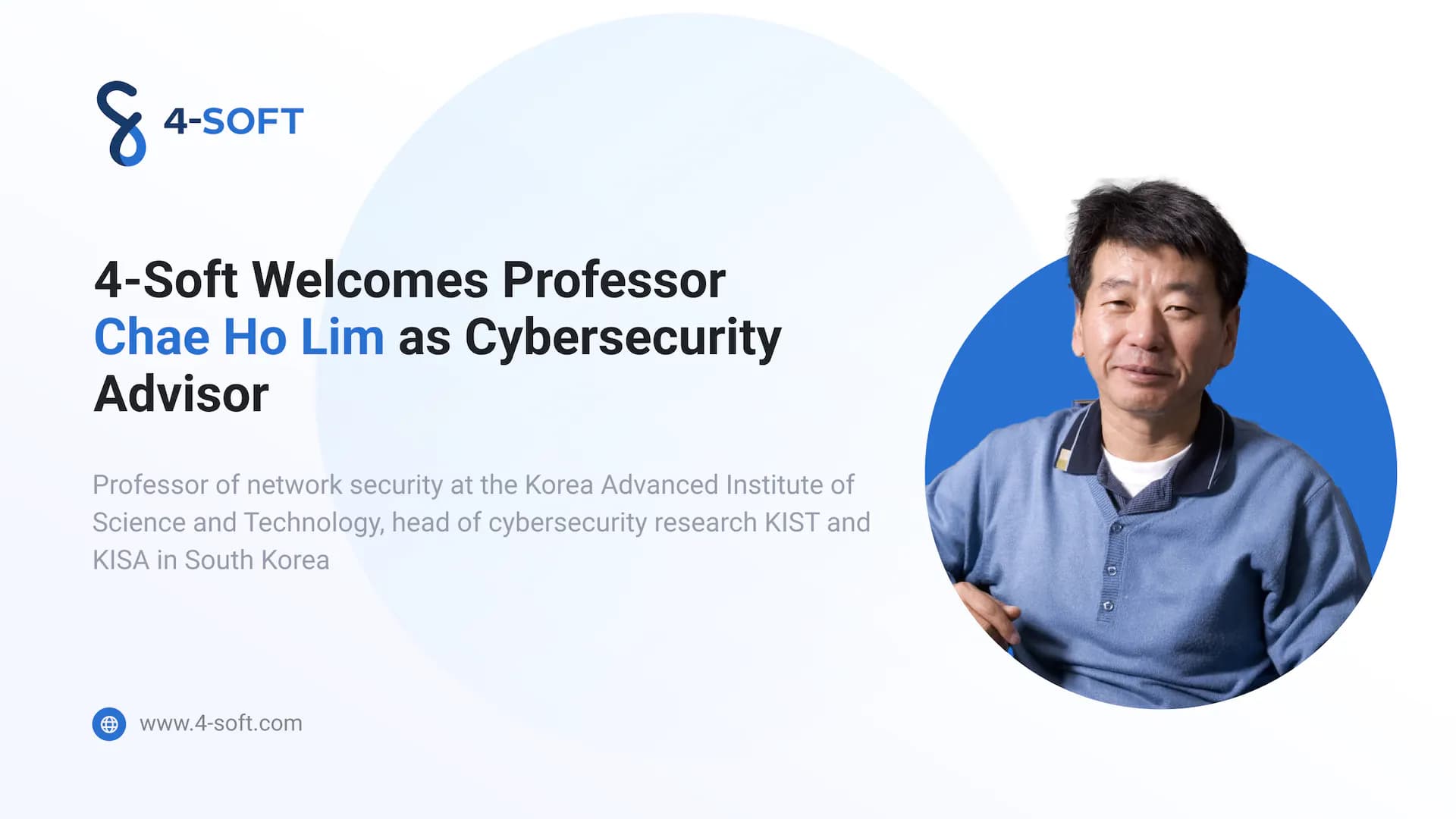 We are delighted to announce a momentous addition to the 4-Soft team. Professor Chae Ho Lim, an eminent figure in the domain of network security, has this week accepted the role of Cybersecurity Advisor at our organization. This collaboration marks a significant milestone in our pursuit of excellence in safeguarding digital landscapes.
About Professor Chae Ho Lim: Holding the esteemed position of Professor of Network Security at the prestigious Korea Advanced Institute of Science and Technology (KAIST), Professor Lim's reputation precedes him. Moreover, as the Head of Cybersecurity Research at both the Korea Institute of Science and Technology (KIST) and the Korea Internet & Security Agency (KISA) in South Korea, he has actively contributed to the advancement of cybersecurity on a global scale.
A Visionary Leader in Cybersecurity: Professor Lim's extensive expertise and remarkable achievements in the cybersecurity sphere make him a visionary leader in the field. His groundbreaking research and invaluable insights have not only expanded the frontiers of cybersecurity but have also been instrumental in shaping policies and strategies to tackle cyber threats effectively.
Strengthening our Commitment to Cybersecurity: At 4-Soft, we have always been dedicated to providing robust and reliable cybersecurity solutions to our clients. The addition of Professor Chae Ho Lim as our Cybersecurity Advisor strengthens this commitment further. With his profound guidance, we are confident that we will reach new heights in our pursuit of excellence, empowering organizations to defend against modern-day cyber challenges.
We extend a warm welcome to Professor Chae Ho Lim as he joins the 4-Soft team. His invaluable expertise will undoubtedly enhance our capabilities and elevate our cybersecurity offerings to a level unmatched in the industry. Together, we are poised to navigate the everchanging cyber landscape and make a positive impact on the security posture of businesses and individuals alike.
Stay tuned as we embark on this exciting journey with Professor Lim, and keep an eye out for the remarkable developments that will unfold under his mentorship.