4-SOFT secures funding for the Series B fundraising
April 27, 2022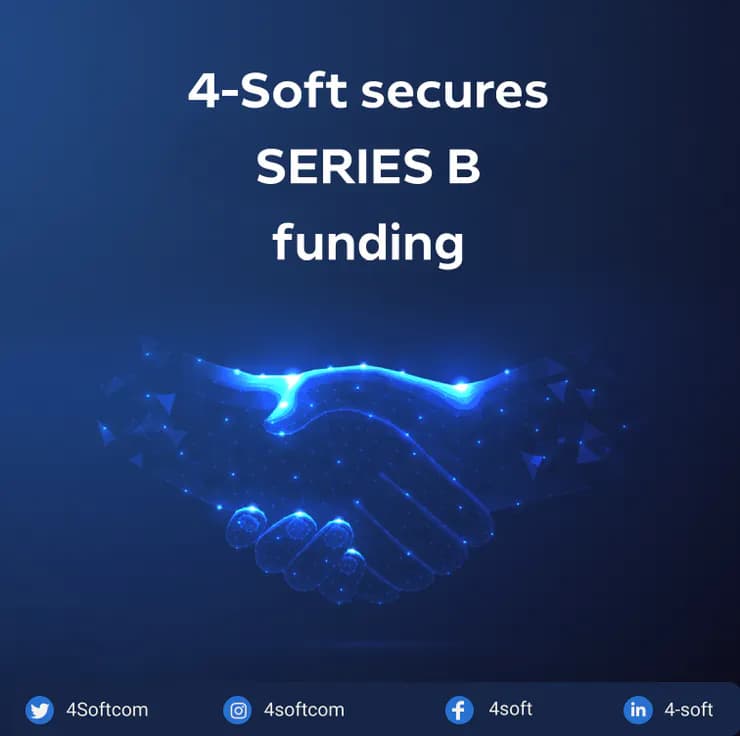 4-Soft is happy to announce that it reached an agreement for an investment worth 10.000.000€ with a European investment group for the Series B fundraising.
The investment deal covers an equity investment of 10.000.000€, projected to be paid out in 2024 when 4-Soft will open Series B of fundraising. We project that the name of the said fund will be released to the public once the contract's goals are met and that the investment from the said investment group is only the beginning.
What's next for 4-Soft?
These are exciting times for 4-Soft; with the upcoming 3.500.000€ investment round and current 200.000€ "mid-round," we are securing the short-term success of the project. With additional Phantera implementation contracts, as well as continuous development, we strive for the success that we strongly believe in.
Join us as an investor or co-owner!
We have just recently opened a few new positions at our company; Learn more about new positions here. 4-Soft still has a few investment tickets opened, one of them (a partial one) at just 2.500€; if you are interested in investing, please don't hesitate to send us an email with your potential questions at info@4-soft.com. We look forward to having you as part of the team!